By Ron Liskey | August 22, 2017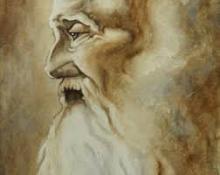 Sixth grade students are ready to confront more complex questions of right and wrong. As they enter the turbulent teen years—in which childhood assumptions are challenged and earlier certainties abandoned—they rightfully demand to be included into humanity's ongoing search for truth and meaning.
Our study of ethics will be embedded into a broader study of history. Throughout history, a series of recurring conclusions on equality and reciprocity have emerged to become a bedrock of ethical thinking. In its simplest form we refer to this as "The Golden Rule," which has appeared in many cultures and variations as a fundamental ethical standard.
We will trace the evolution of ethical thinking throughout history, and explore how various cultures developed ethical ideas as a result of the universal human quest to balance individual freedom with social responsibility. We will examine this principle, attempt to verify it through our own thinking and experiences, and extend it with applications to our personal lives and times.
Students will explore the timeless nature of ethical questions, see the emergence of universal ideals and principles, and consider how various ethical systems relate to their own personal lives. Topics may include:
Elemental virtues
The Golden Rule revisited
The universal foundations of ethics and wisdom
The individual in society
The development of personal core values
Power and influence
Peace and justice
Ahimsa and non-violent communication
The media and modern social control
Religion, science and technology
Personal relationships
Life skills
Living and leaving the good life